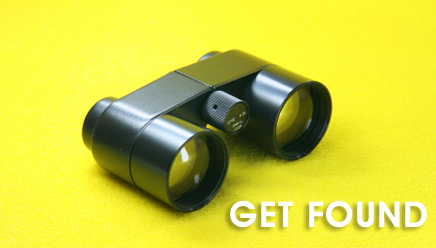 Getting found is all about attracting visitors to your website, as without visitors you can't convert them to leads or nurture them into customers.
There are a number of tactics to use with getting found online, but it essentially boils down to having great content that is SEO-optimised and sharing that content on social media.
Content Marketing
Do you struggle with the challenge of developing highly relevant content for your target audience? Whether you are marketing to consumers, businesses or both, the more targeted your marketing campaigns, the more content is required. Developing a sufficient amount of content is a time-intensive process that many marketers do not have the resources to produce.
BRIGHT can help define your content strategy, by firstly understanding your buyers, your sales cycle and where the stakeholders fit in the process. Then by auditing your existing content and mapping it to the way your customers buy, we can identify gaps and either create new pieces and/or re-purpose existing content to ensure that you have the right piece of content for the right person at the right time.
With expertise in copywriting, case studies, webinars, media release creation, BRIGHT can help you build a repository of content assets – eBooks, infographics, webinars, video interviews, white papers, tips sheets, ROI calculators that will serve as a magnet for potential customers and search engines.
Blogging
Having a blog is a critical element of inbound marketing. There are three reasons that companies who blog attract 55% more leads than those who don't.
Your blog is a home for all your valuable blogging that attracts your prospective customers
A blog delivers SEO benefits by helping you rank organically for long tail keywords,
A blog also makes interacting on social media a lot simpler, by providing a reason for someone to link to your content and to share your content in social media.
These are essential elements for an inbound marketing strategy. However having a blog is just the beginning, there's more to an integrated inbound marketing campaign than just blogging.
Search Engine Optimisation (SEO)
These days your customers start their buying process online, usually by typing into Google, long before they want to speak to a sales person. As such, you need to ensure that your website appears when they search. This is no easy task, and is an ongoing, iterative process. You need to do careful keyword analysis, optimise all your website pages, create content regularly and build links organically, not through link farms. There are no short-cuts with SEO, but by optimising around long tail keywords, your content assets will continue to drive organic traffic.
BRIGHT engages ethical SEO consultants who only work with "white hat" methods. Which means, no spammy back-liking programs, no short cuts, just great SEO optimized content and website pages. Solid keyword research is undertaken at the beginning of any engagement. This ensures that we keep the relevant keywords top of mind, and also that we target long tail keyword opportunities, and challenge your expectations to be #1 for a given phrase – particularly if it's too generic or very competitive. We seek out opportunities to rank where the volume is high, the competition lower and the potential for conversion into a lead even higher.
Search Engine Marketing (SEM)
For many companies who have a desire to "get leads yesterday" pay-per-click advertising (PPC) can be a valuable component of an overall inbound marketing strategy. A judicious use of the right online advertising channel (Google Ads, LinkedIn Ads or Facebook Ads) means that we can drive targeted traffic to relevant content for specialized offers.
We typically use paid search as one of the first steps in a lead generation campaign. The success of this campaign depends on a number of factors, including the keywords used, the ad copy and most importantly ensuring that the ad copy and the landing page are consistent . There's no point in just driving PPC traffic to your home page. That's just throwing money away. Any PPC campaign must have a specific offer and a specific landing page to encourage conversion of your hard won clicks.
Social Media
Today social media is an integral part of people's daily lives. They interact with colleagues, family and friends, share content and do research on all sorts of topics. Every day conversations are being held about your products and services, but how do you insert yourself into that conversation in a natural way?
By being educational and helpful on social media, and providing valuable content, you can become part of the discussion and a trusted advisor. Interacting with others on social media can also help build relationships with partners, peers and industry experts that may previously have been impossible to engage with. By sharing content and being generous with your advice, you can attract more followers, and more people to your website and into your marketing pipeline.