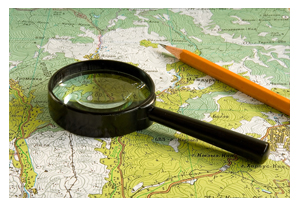 SiriusDecisions estimates that the B2B buyer's journey is 70% complete by the time a sales person is contacted. When I contacted a former colleague on the sales team at a leading IT consulting firm in the U.S. to find out if his experience reflects this assertion, he agreed stating that the majority of the people they contact agree to initial conversations with the business development team — but only because they wait until the lead has educated themselves through white papers and webinars and seem well prepared to take that step.
"[Prospects] see our name when they search for SharePoint and the links we post lead them to our white papers and case studies. A lot of selling our services is making sure we know who to sell to and what they want before they know they want it. Once they're in the door and meeting with the business developers and project managers, all we're really doing is convincing them that they want to choose us to provide the services they need."
IDC surveyed 204 IT buyers in 2012 to try and gauge how buyer experiences are changing in the technology industry. Not surprisingly, it seems traditional outbound marketing strategy isn't proving effective anymore with these guys. Out of an average of six calls per day from vendors, buyers say they only return 10.5% of calls from new vendors. I'm surprised it's even that many.
The lesson here is to use that time you would have spent in the '90s cold-calling unsuspecting IT buyers on developing the content that will lead buyers to you. In IDC's study, buyers ranked vendor content like collateral, white papers, case studies, webcasts, product information, and other information available on vendor websites higher in importance during the pre-purchase phase than interaction with sales representatives.
And as for the type of information buyers are most interested in, the study found financial justification/ROI at the top of the list for decision making. However, it's important to understand who is part of the prospect's buying team when creating content. C-level execs will always be more interested in the financial implications of a purchase, while representatives from the technical side will be looking at the next three most popular content types: features, demos and reviews. Creating separate content tailored to these interest groups will help you get everyone on board with your offering.
We've created a content mapping template to help you develop and organise your content ideas around specific buyer personas at particular stages of the buying process. This template can help you map out a journey for your prospects by offering them the right resources at the right time. Click here to download your template for free.