A couple of weeks ago, I travelled to New York. As an Aussie you know that's no small commitment. New York is awesome, but it's also a bloody long flight – especially in economy!
Anyway, I wasn't just going for the hell of it. I was there specifically to spend time with my mentor Todd Herman… and have a few G&Ts.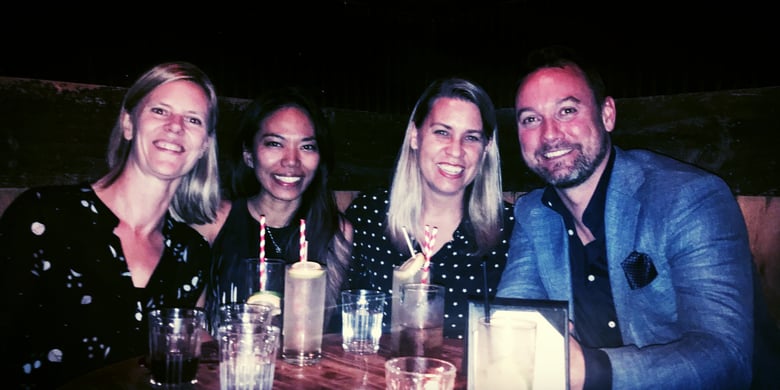 I've studied his 90 Day Year course and seen how Todd has helped so many entrepreneur friends. Over the years that I've been taking his advice I've;
Repositioned my business to be more scaleable and therefore more profitable
Learned how to focus on the things that are important and dial down the "shiny and new" syndrome
Put routines in place to embed these new habits and stop falling back on the old way of doing things
Stopped planning yearly goals… Just Stop It Now..
So why am I telling you all of this?
Todd has just released his much anticipated 90 Day Year free workshop series – and you can check it out here for the next few weeks. Yes, it is an opt-in download, but the content is worth it.
If you're a marketer who feels like you're constantly in the whirlwind of execution, jumping from one thing to another and never a moment to reflect on the results.
Or if you're a business owner who has big ambitious goals, but is constantly beating yourself up about falling short and failing to meet them.
...the first few minutes of this video will explain exactly why that happens (and what to do about it).
But it's best to let Todd tell you himself, so watch the video here. There's a downloadable guide, plus a video workshop series.
I've never made recommendations like this before, and I only do this as Todd is someone that I know and trust - even though he's a Collingwood supporter. He has personally made a difference in my business.
Oh, and when you watch the first video, could you let me know in the comments what your biggest insight is? Or drop it into the new private Facebook Group that's been setup by Gretchen, Fleur and myself, specifically for fellow Aussie 90DY fans. I'd love to know.